Let the de-recruitment begin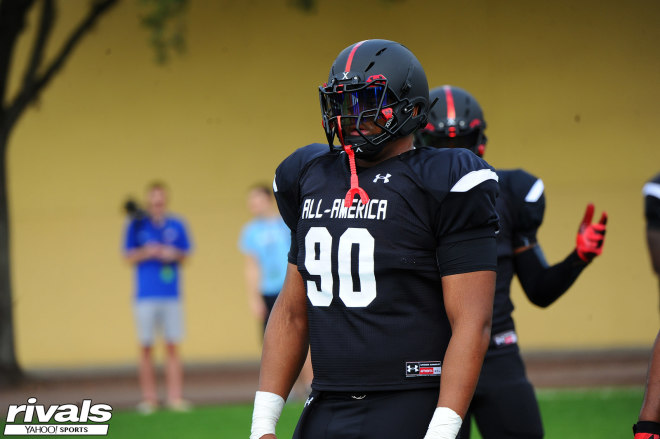 DESTIN, Florida – Later this evening, Georgia's incoming class of freshmen and transfers will have their first team meeting with head coach Kirby Smart.
The message will be clear – this isn't high school anymore and how quickly they adjust could well determine the amount of playing time they ultimately receive this fall.
But while some may call this the annual "de-recruitment" for Georgia's newest Dawgs, Smart doesn't necessarily agree.
"I wouldn't say that. The word de-recruitment is more for the fact that they're in a new setting amongst a lot of really good athletes that are compared to them," Smart said. "So, it's not like we have to do anything, they just realize that they've got a different standard they've got to adhere to. They've got a different standard of athlete that they're competing against so when they go out there and do summer workouts they see the de-recruitment when they see the next guy doing the drill faster than them and being able to sustain longer."
Smart said that he and his assistant coaches will be watching very carefully to see what unfolds.
"We want to get these kids acclimated. That's the No. 1 thing we want to do over the summer and let's figure out which kids are going to give us the chance to be better in the fall. Right now I don't know who that is," he said. "We know how they played last year, we know their measurables but I don't know enough about what's inside them and how they're going to compete until they get out there with the rest of our guys." However, Smart and his assistants will give each every opportunity to succeed.
NCAA rules now allow coaches eight hours a week to spend with their players, unlike in the past when only strength and conditioning coaches were allowed contact in order to conduct the annual summer workout program.
"It's actually very similar to when I first arrived in the spring as far as getting our hours in with them," Smart said. "But we can't be out there on the field with them doing 7-on-7, all that kind of stuff with them. We're not allowed to do that so for us it's when we can be with them, making sure we're maximizing our use and doing all that."