Is Nick Chubb Superman after all?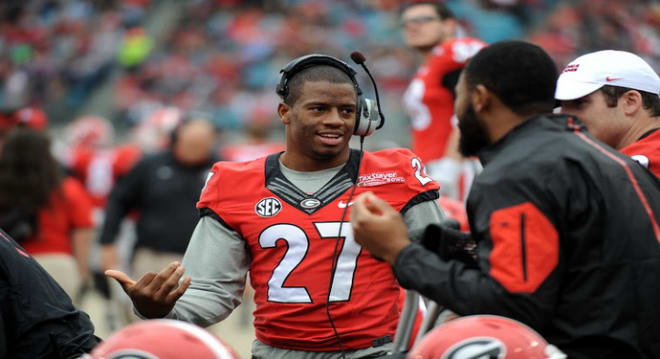 Could Nick Chubb be further along than first thought?
On Wednesday, head coach Kirby Smart told 680 The Fan that the star running back was progressing nicely, but was not ready to say when he might be able to come back.
While that's no doubt the prudent thing to say, this video of Chubb captured and posted on Twitter would appear to suggest he may coming along faster than many might have imagined.
While the image is blurry, its authenticity was confirmed by UGA sports information director Claude Felton when contacted by UGASports.com.
Chubb, as you know, suffered the injury back in October against Tennessee, meaning it's only been a little over four months since it took place so the fact that he appears to be running like this is nothing short of amazing.
"He's done a great job. I think his psyche is still a little bit tentative because he just started to run some and do some things," Smart told the radio station on Wednesday. "He trusts our training staff. Ron (Courson) does an unbelievable job with him. Ron gives me weekly updates on Nick and he's shown really good progress."
Apparently so.