Walk-on quarterback confirms his plans to transfer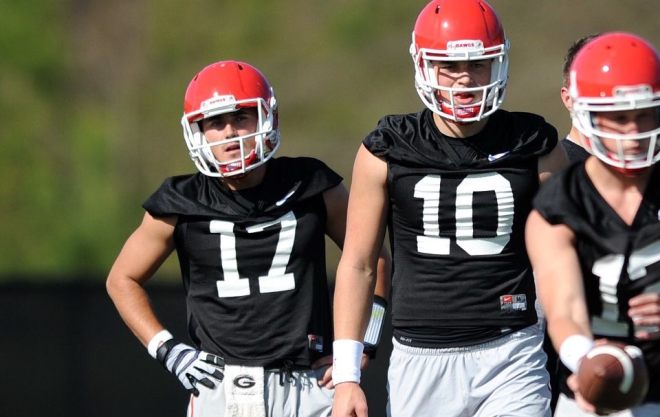 The Georgia Bulldogs will be minus one quarterback on its roster next fall as walk-on Nick Robinson has decided to transfer.
He confirmed the decision via text to UGASports.com.
"I am. I will miss UGA very much. It is a great university and a great football program," Robinson said. "The city of Athens is one of the best I've ever been around. Once a Dawg always a Dawg."
A redshirt freshman from Rancho Santa Margarita, Calif., Robinson walked on the Bulldog program prior to 2015, serving as the quarterback on the scout team.
He did not reveal where he intends to transfer.
"I will share that at the appropriate time," said Robinson, who figured to remain behind Greyson Lambert, Brice Ramsey and Jacob Eason on the Bulldogs' depth chart.
A former three-star performer, Robinson announced his plans to walk on with the Bulldogs prior in January of 2015 following a senior campaign at San Juan Capistrano High which saw him throw for 1,743 yards and 16 touchdowns.
He came to Athens despite holding offers from Florida International, Lafayette and San Diego.